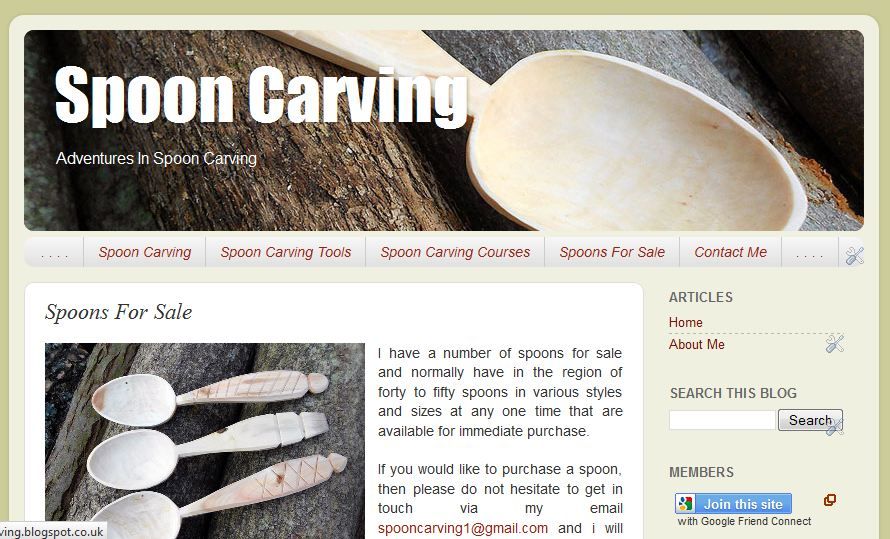 As the eagle eyed amongst will have noticed, there is a new page listed on the link bar above that goes to a blog that i set up earlier this week.
The new blog is simply called 'Spoon Carving' and it's dedicated, initially, to my adventures in spoon carving, my triumphs and my failures.
At the moment the new blog has been populated with most if not all of the spoon related posts from this blog and despite the dedicated blog, i will continue to post things on here as always.
I have also added a some pages on there as well, one of which explains the basic tools you need to go spoon carving and there are a few other tabs as well, so pop on over there and have a look see and if you like what you see, why not subscribe?.
The new blog is very much in it's infancy, but im hoping in time, and with your help, that it will develop and grow, and with this in mind, i will be adding a gallery where you can post pictures of spoons and also a section, where, if you feel inclined, you can add articles and stories of your own 'Adventures In Spoon Carving'.