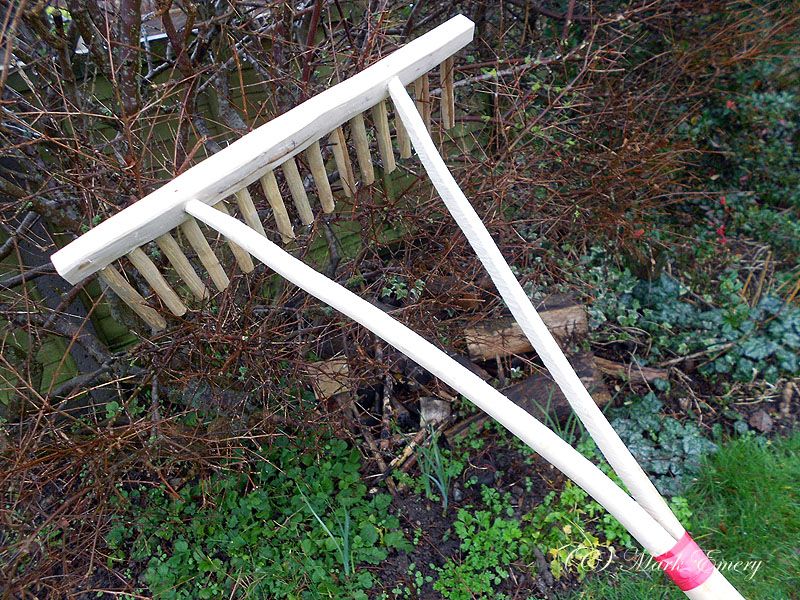 Busied myself this morning with a new project in the form of a traditional style wooden rake, albeit not a full size hay rake, but a smaller version for use in the garden.
The rake is made from Ash in it's entirety, the head is seventeen inches wide and features fifteen hand made tines, the rake handle was made from an Ash sapling that i harvested some months ago and then reduced in size so it has a uniform diameter of one inch, this was then split in half for a length of approx eighteen inches using a rip saw.
This particular rake will get used in my own garden, well, when we can actually get out there and do some gardening that is. In the new year, i will be making a range of rakes, from larger garden rakes to some small rakes for use in window boxes, all of them though, regardless of size, will be made in a traditional manner and in a traditional style, hopefully, i will be able to sell a few at some of the shows and events im attending in 2013.