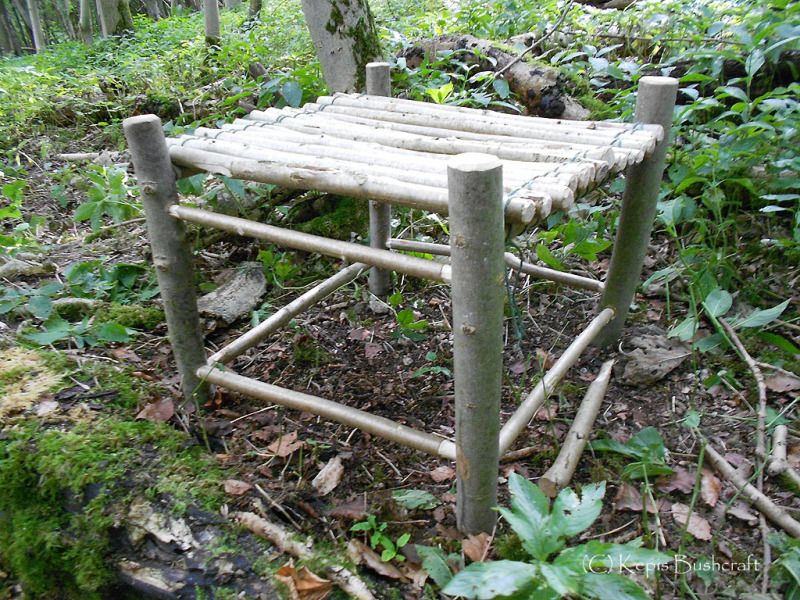 Enjoyed another great day out with Hugo & Rockmonkey today, and we had a guest with us in the form of Eldest who decided he would join the three old gits for a days shrafting up the woods, got loads done today, including building woods furniture, cordage making, carving, foraging wild foods and watching some of the wildlife.
After a brew, we decided to build a proper job small table to put the cookers on, basically so we didnt have to keep putting them on the ground where they get the odd knock over now and again.

First job was to get some Hazel and trim it up ready to make in to some stretchers between the Ash legs that we are going to use, then we augured the holes using one of the superb augers that we got from Hugo a little while back, for the table top we cut some more Hazel rods and lashed them to the top stretchers with twine.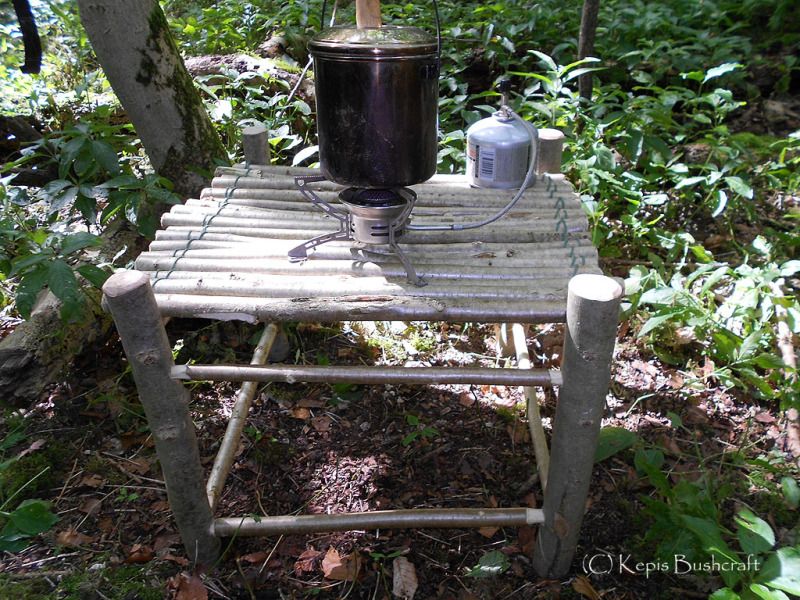 We did look at making some cordage from some of the Clematis vines that were around, but as i had some cordage in the back pack anyway, it seemed pretty selfish to cut a plant down just for the sake of making a bit of string, the table worked out brilliantly and got a lot of use during the day as a platform on which to make copious amounts of tea.
Was a superb shrafty day out, green wood working, cordage making, foraging, carving & wildlife watching - roll on next week.