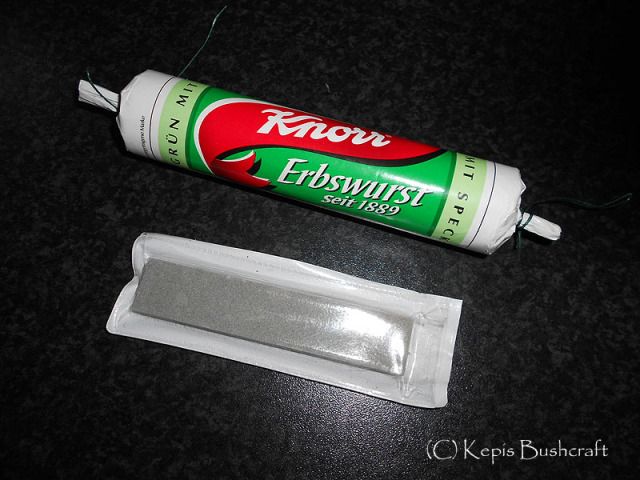 The Postman bought me a small parcel from Germany this morning, it came from a chap i know out there, who originally got in touch for a sheath for his Enzo knife, but since then, we have become firm friends.
He told me last week he was sending something over, but didn't say what and today it arrived, upon opening the parcel, i found a small axe stone which is going to come in very useful, but i also found an "Erbswurst".
As soon as i saw the name, i recognised it and upon further reflection, it transpired it was in the book "Camping & Woodcraft" by Horace Kephart, where he, to be honest, doesn't rate it too highly, but, i will reserve judgement on it until i have actually tried some for myself later today.
More info on Erbswurst can be found
in this blog entry
that i found courtesy of our old friend Google.