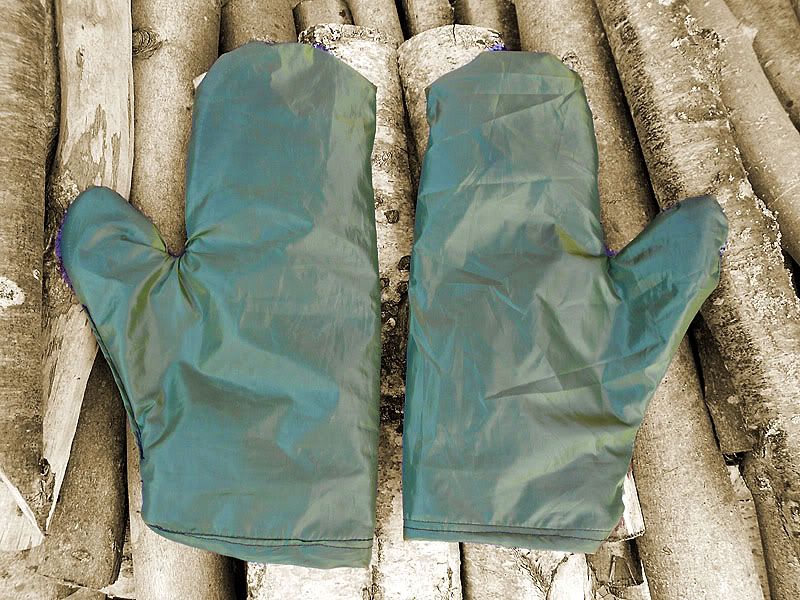 Ive had a hankering for a pair of mittens for some time, not the woolly ones i used to wear as a child, but some shrafty ones, so with this in mind and winter not that far away, we decided to make a pair.
These have a nylon outer shell and a double fleece layer inside each glove and they are incredibly warm, the mittens have been made from these materials to prove the pattern before we move on and make some out of leather with an inner made from a wool blanket, it's far far easier and cheaper to prove the concept using cheap offcuts before committing a leather hide to the project and finding you have to make adjustments and having to start over because you cocked up the pattern and wasted valuable leather. We did think about putting an elasticated section or drawcord type affair on each mitten, but when worn with a coat, it really wasn't needed.
Now we have made these ones, which are of course fully functional mittens, we have discovered the adjustments to the pattern we need to make and can safely move on to making the leather outers knowing that things should work out just right.